ROTORDYNAMIC ANALYSIS (RDA)
Rotordynamic Analysis (RDA) is typically conducted to identify design problems prior to commissioning new machines, evaluate the effect that a design change may have on machine dynamics, or in conjunction with field vibration measurements to diagnose the root cause of vibration problems.

Applicable Equipment for Rotordynamic Analysis
Rotordynamic Analysis may be applied to all types of rotating machinery across a wide-range of industries. The most common subjects include moderate to high-speed turbomachinery supported by fluid-film bearings where critical speeds or stability may be a concern but the process may be beneficial of other types of machines such as draft fans in power generation applications.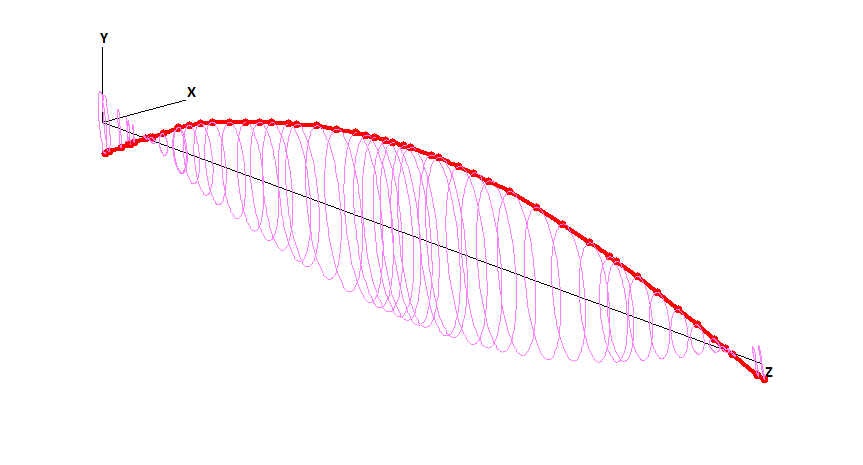 Benefits of Conducting Rotordynamic Analysis
Rotordynamic Analysis is a critical step in the design process when purchasing new rotating machines. Additionally, many well-intentioned coupling, bearing, or compressor seal upgrade projects have been spoiled by the impact the design changes may have on the dynamics of the system. In many cases, a complete RDA can be used as cheap insurance that an upgrade to one component in a complex system will not result in a vibration issue.

How Kelm Conducts Rotordynamic Analysis
Kelm Engineering uses the Finite Element-based software DyRoBeS© from Eigen Technologies, Inc., as well as proprietary codes for RDA, and is capable of conducting complete lateral Rotordynamic analyses including:
Rotor-Bearing System Forced Response Analysis
API 617 Level I or Level II Stability Analysis
Critical Speed Analysis
Time Transient Studies
Fluid-Film Bearing Coefficient Calculations
Fluid-Film Bearing Design Optimization Studies
Compressor and Pump Seal Coefficient Calculations
Rotordynamic Analysis with Kelm Engineering
Kelm Engineering is a registered engineering firm in Texas, with employees that are ISO certified vibration analysts and consultants with Category 3 and 4 certifications through the Vibration Institute. We have over 30 years of combined experience in the vibration analysis, field balancing, transient monitoring (startup up of turbomachinery), modal analysis (operating deflection shapes), and torsional vibration field measurements. In addition, we provide a wide range of mechanical engineering services including piping and structural dynamics, finite element analysis, flow induced vibration, as well as noise and pressure pulsation analysis.